Create a Merchant Account
---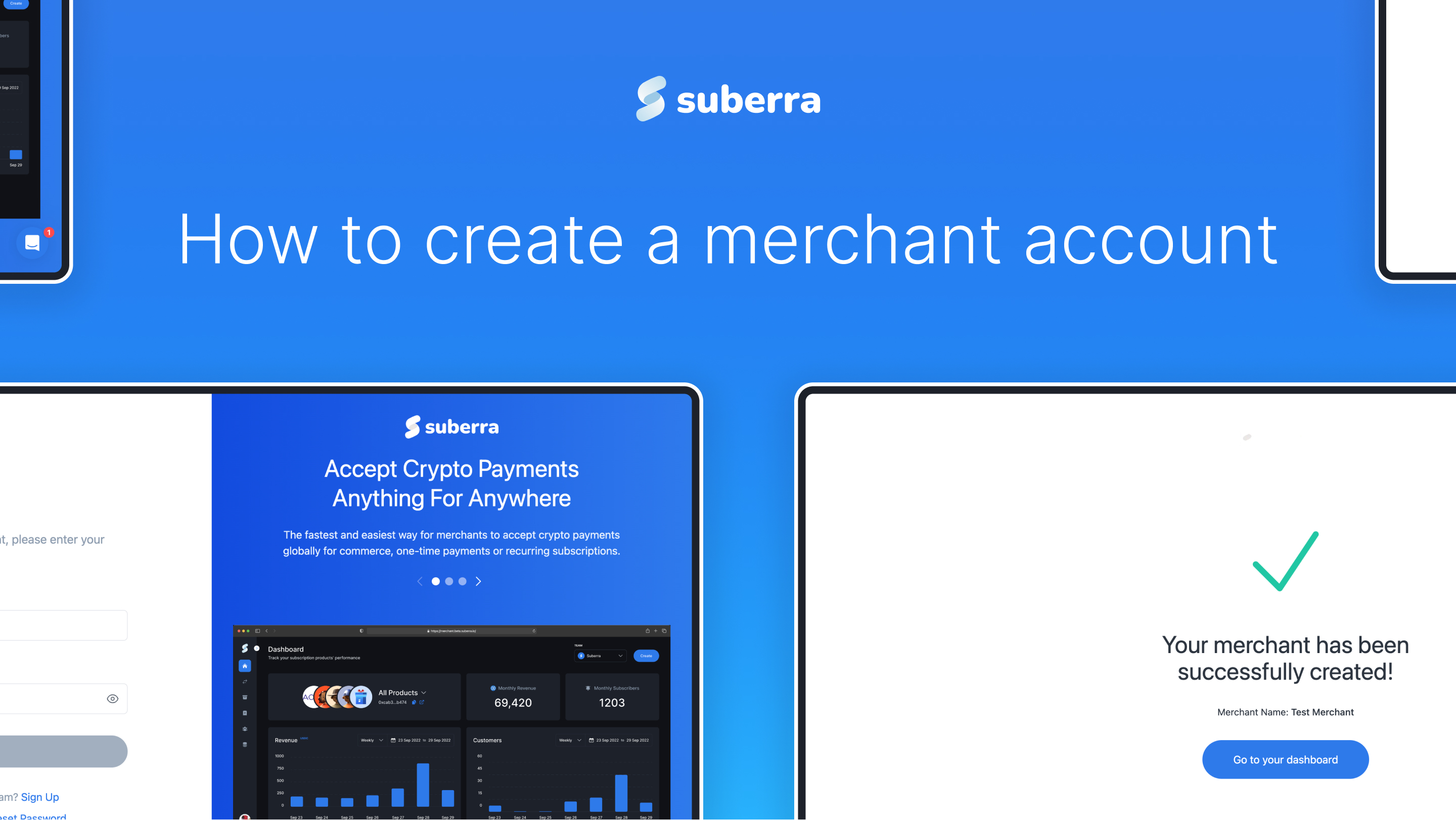 Anyone can sign up for a merchant account for free!
By signing up, you will gain access to our Merchant Dashboard which will enable you to start collecting crypto payments without any integration. You will also get an overview of your collection history and customer transactions. Let's get started!
Go to https://merchant.suberra.com and click on "Sign Up"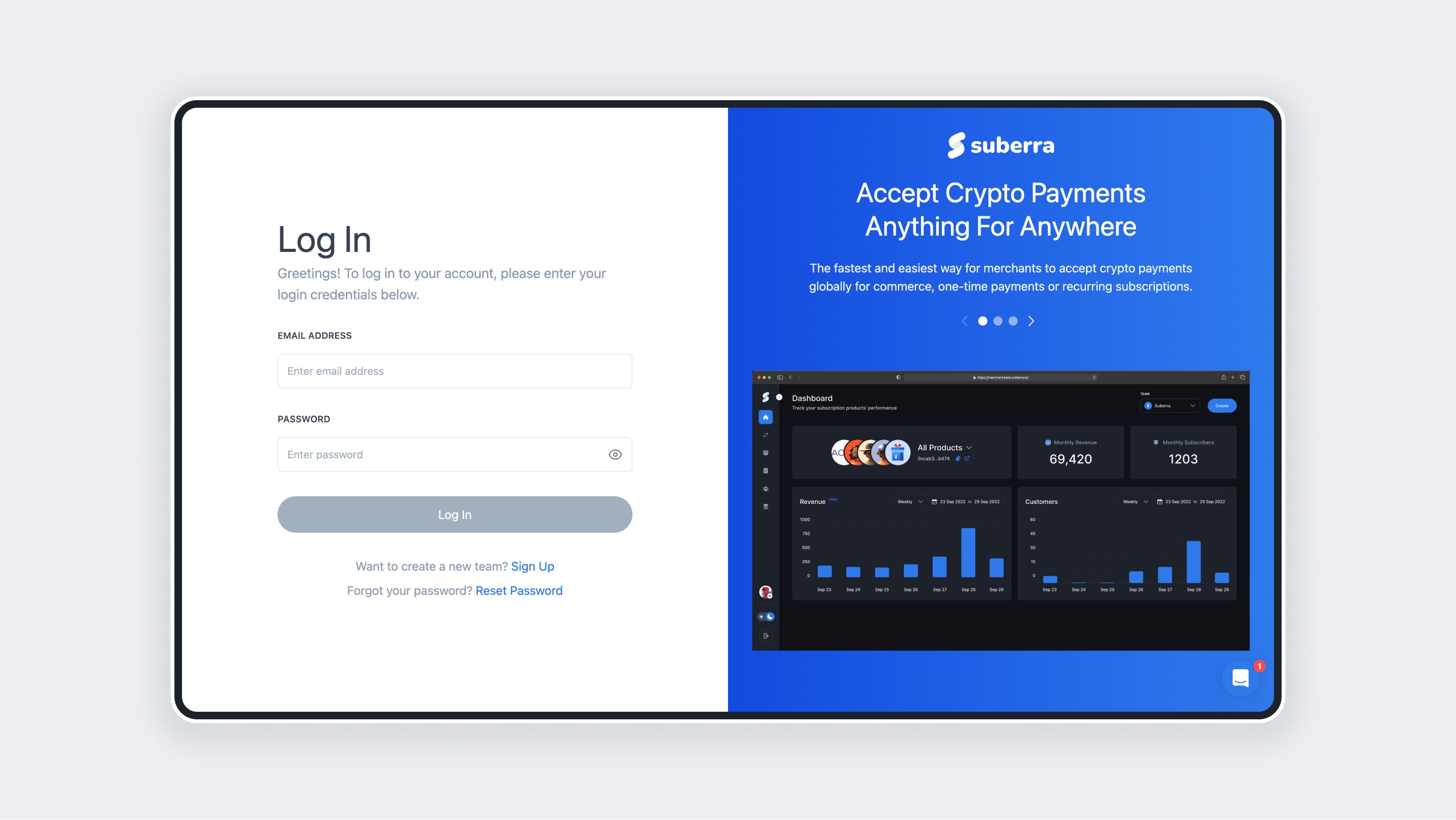 Key in your details to create an account.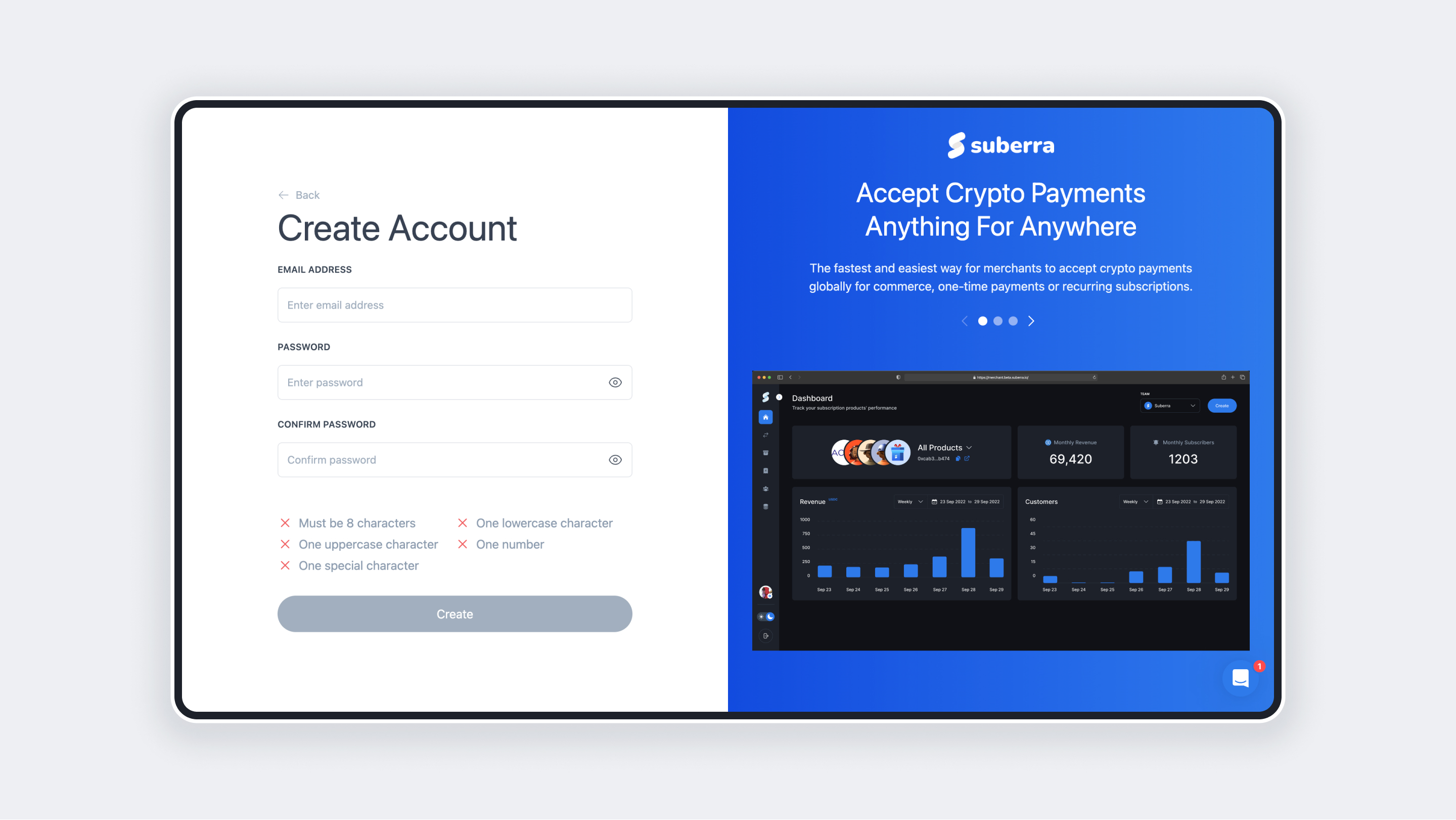 Enter your Merchant Name to finalize creating your account. The merchant name will appear on your payment links and customer receipts. Don't worry, you will be able to change it later in your settings.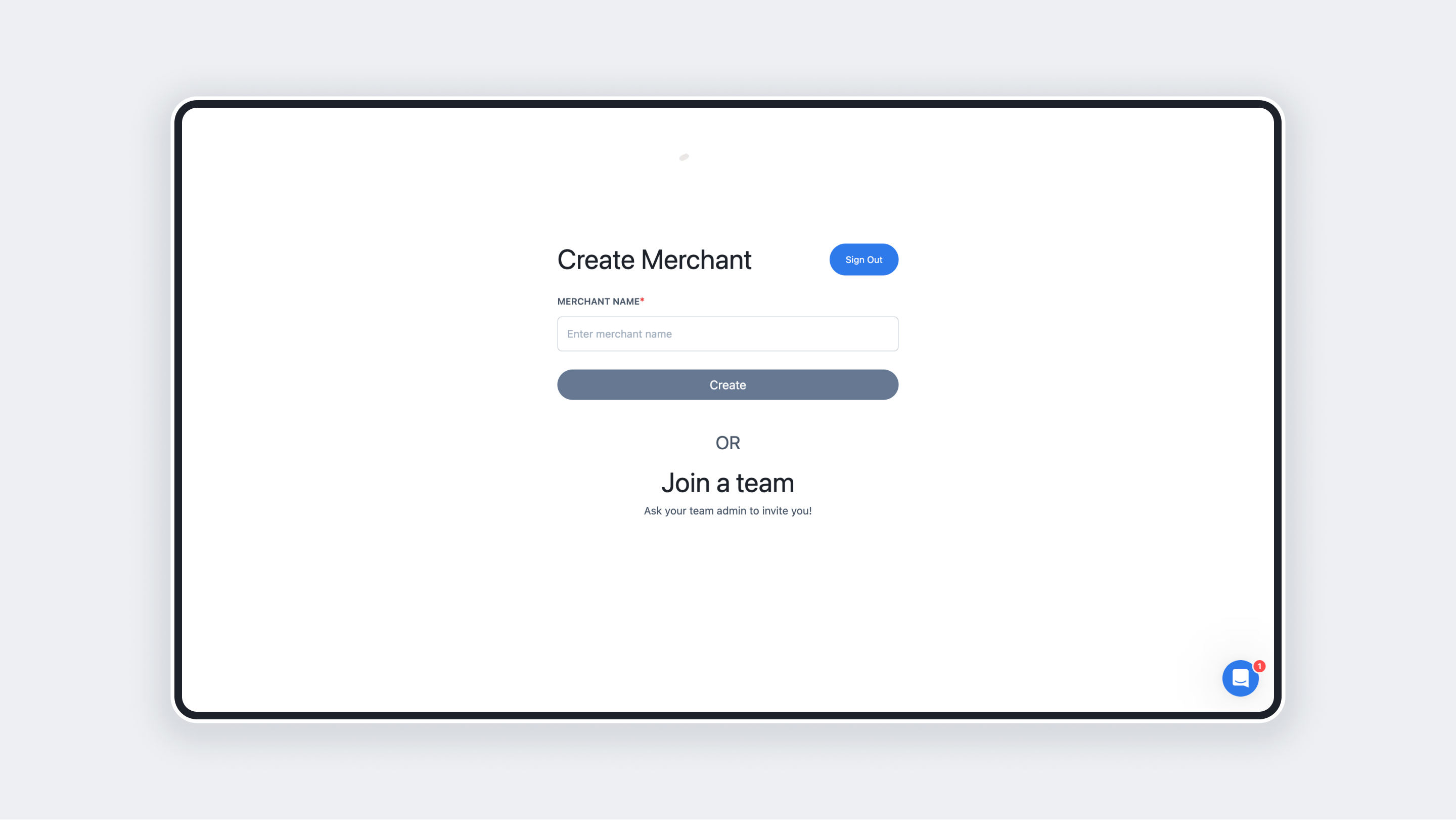 That's it! Your merchant account has been successfully created!