Invite Team Members and Assign Team Roles
---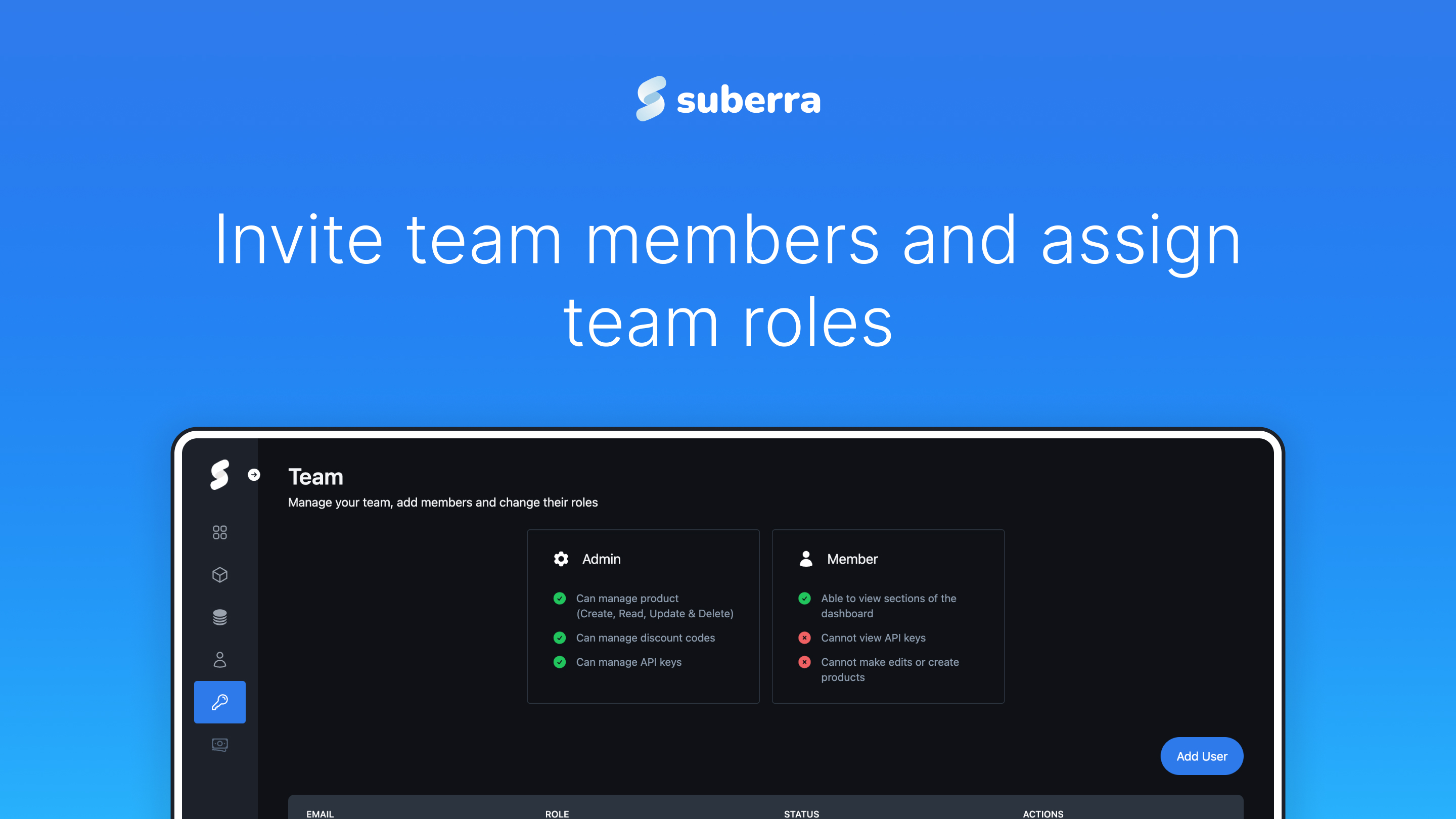 The creator of the merchant account will be automatically granted the "Owner" role. As the creator, you will have the ability to invite team members and assign team roles.
Select on "Team management" on the left menu and click add user

Enter the email of your team member, and assign them a role.

Your team member will receive an invite in their mailbox with the invitation link to join your merchant workspace.

After the usual account setup process, they will gain access to your Merchant dashboard with the appropriate privileges.
What are the types of team roles?​
| Permissions | Admin | Member |
| --- | --- | --- |
| View products and subscriber list | ✅ | ✅ |
| Download transaction history | ✅ | ✅ |
| Manage product (Create, Update & Delete) | ✅ | ❌ |
| Manage discount codes (Create, Update & Delete) | ✅ | ❌ |
| Edit merchant profile | ✅ | ❌ |
| Configure receiving addresses | ✅ | ❌ |
| Manage API keys | ✅ | ❌ |
| Manage team permissions | ✅ | ❌ |