How to Create a One-Time Payment Payment Link
---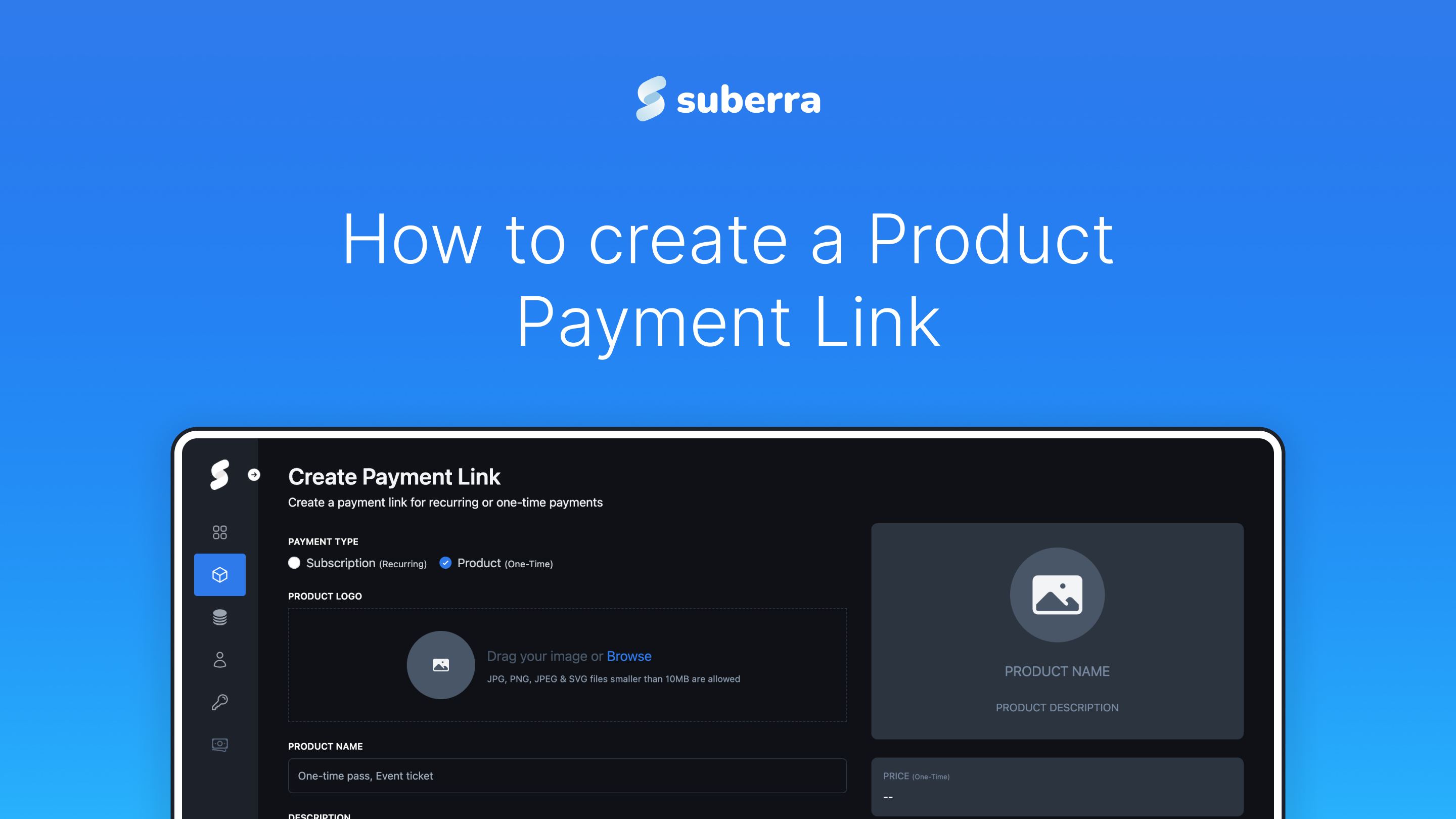 In this guide, you will learn to create your own one-time product payment link. One-time product differs from subscriptions as it does not repeat every month.
This is useful for things like online merchandises, event tickets, one-time payment for things like invoices or software licenses (non-subscriptions based). This is not a single-use payment link. You can paste this link on your website or social media to accept payment.
Select Payment Links on the left menu, and click on the + button to create a new product payment link.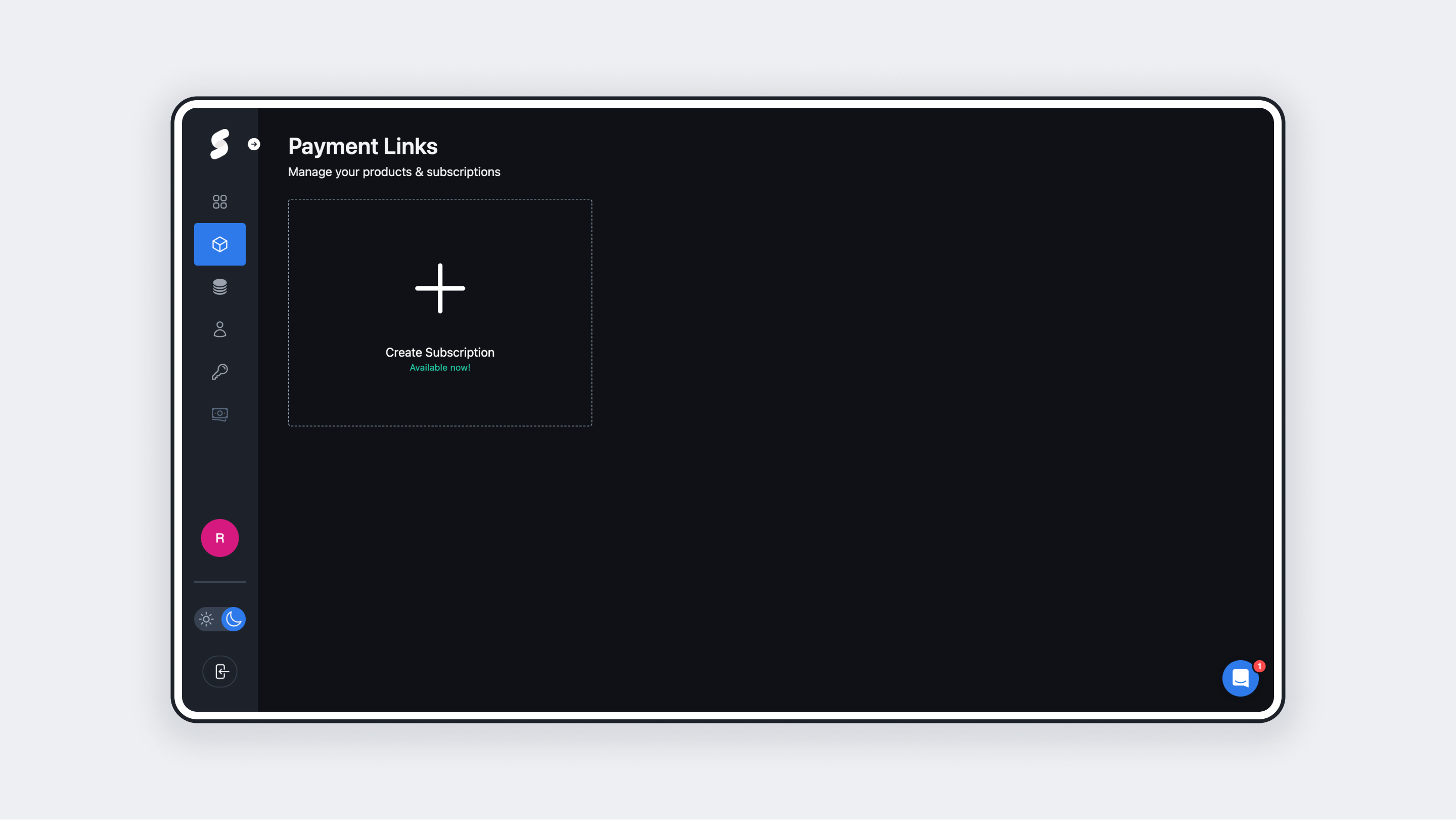 To create a payment link for your product, select "product" for your payment link type.

Enter your product details:
Upload your logo or product image. Ensure the image is square, with file size limit up to 10mb allowed.
Enter your product name and description. Remember to be as descriptive as possible!
Key in the unit price of your product.
Click on "Create Product", and a checkout link will be generated for you!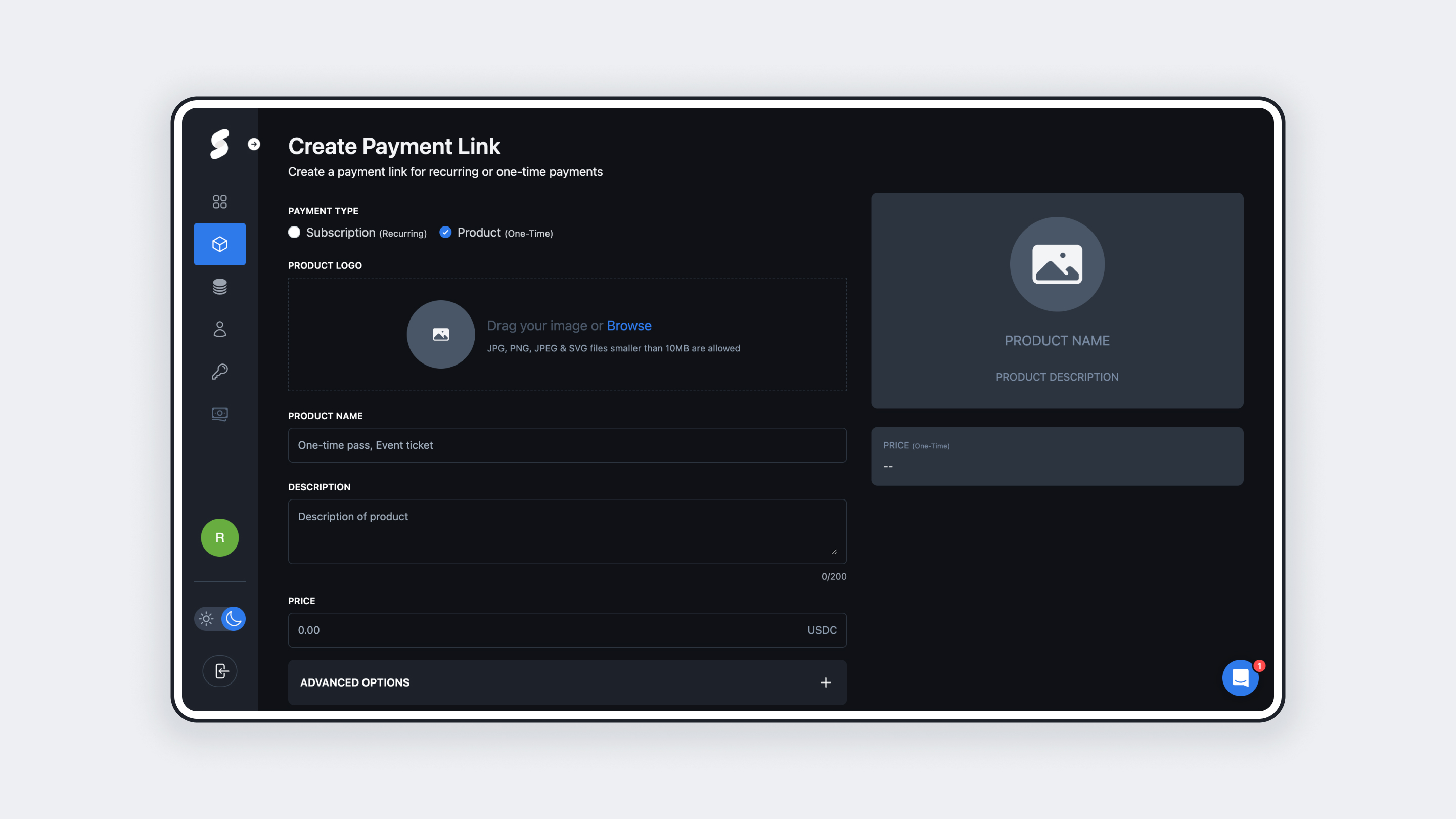 tip
You can further customize the checkout experience by selecting the advanced controls to control the success message and redirect URL upon successful payment.
Share the payment link generated with your customers! Your customers will enjoy seamless and fuss-free payment experience.